"Parole virtuali " (catalogue)
"Performance e realtà virtuale" (texte théorique)
"Copia dal vero" (war-docks: projet de performance on line, réalisé à Ajaccio en Juin 2002 dans le cadre de performances X6, Eglise Anglicane)
(ACTION_DOC(K)S - 2003)
(Nature_DOC(K)S - 2004-2005)
"L'arme du crime" (L'Arma del Delitto - the Weapon of Crime
Interactive hybrid between representation and reality. Used media of the original work (2002): digital photos, installation of objects: photos, knife, red pillow, text. Internet/Printed version: sequence of three jpg images and text.
(Nature_DOC(K)S - 2004-2005)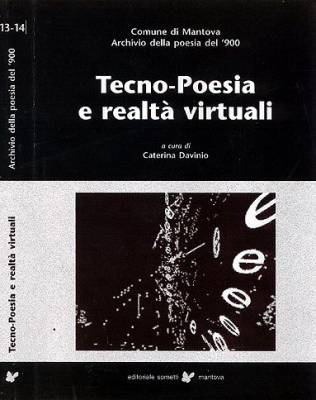 TECHNO-POETRY AND VIRTUAL REALITIES, essay by Caterina Davinio about the international new media poetry (ITALIAN/ENGLISH), Publisher: Sometti, Comune di Mantova, 2002. Preface by Eugenio Miccini. pp. 320 ISBN 88-88091-85-8 The landscape of the 90s until 2002: 130 INTERNATIONAL ARTISTS+a special section dedicated to all the video festivals and web projects since 1990. To read the artists' list, a presentation, the bibliopgraphy, and more see Karenina.it http://members.xoom.virgilio.it/kareninazoom/daviniobook.htm -- Net-art: Karenina.it in the world.